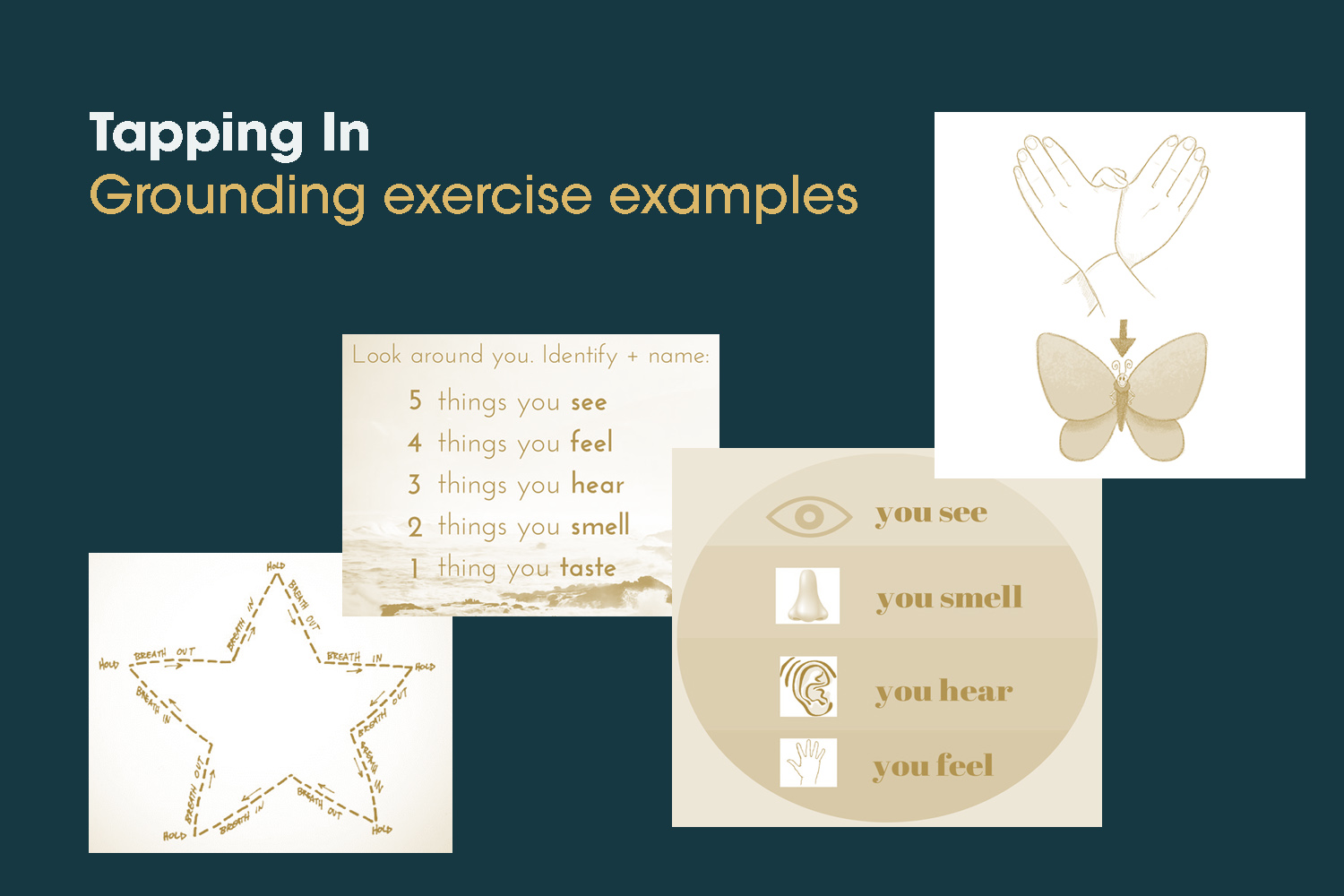 About this Course
Resource Tapping derives from Eye Movement Desensitization and Reprocessing (EMDR). This clinically recognized method harnesses the power of imagery and combines it with bilateral stimulation to provide healing from trauma and enhanced emotional regulation.
It has been demonstrated to release emotional and physical distress, build resilience, aid healing, and calm the body on a deep physiological level.
The course is suitable for anyone, but especially geared to mental health professionals.
Instructor: Dr. Sherri Harper Woods
Dr. Sherri Harper Woods is an Assistant Professor and the Coordinator of the Master of Social Work Program at Youngstown State University in Ohio. She works as a licensed independent social work supervisor and formational counselor, and she co-founded the Mind, Body and Soul Asset Development Center where she serves as Director and Formational Counselor.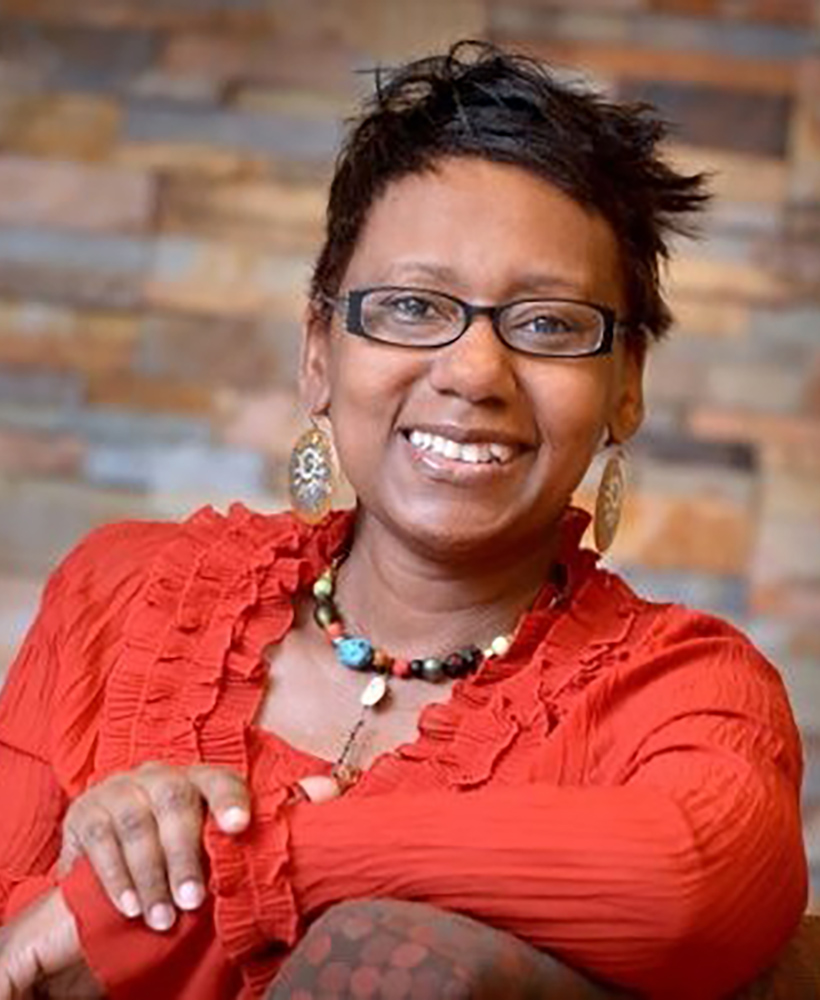 This course enables you to:
Learn how to utilize Resource Tapping tools for stress relief and healing
Practice the four most commonly used resources that can be accessed with Resource Tapping
Understand how Resource Tapping can be used to release emotional and physical distress
"This training is very timely. The World Health Organization actually recommends these techniques for stress management, anxiety, and depression during the current Covid-19 pandemic. Yet very few people are teaching them practically."
Esther Mbau (Psychologist in Nairobi / Kenya)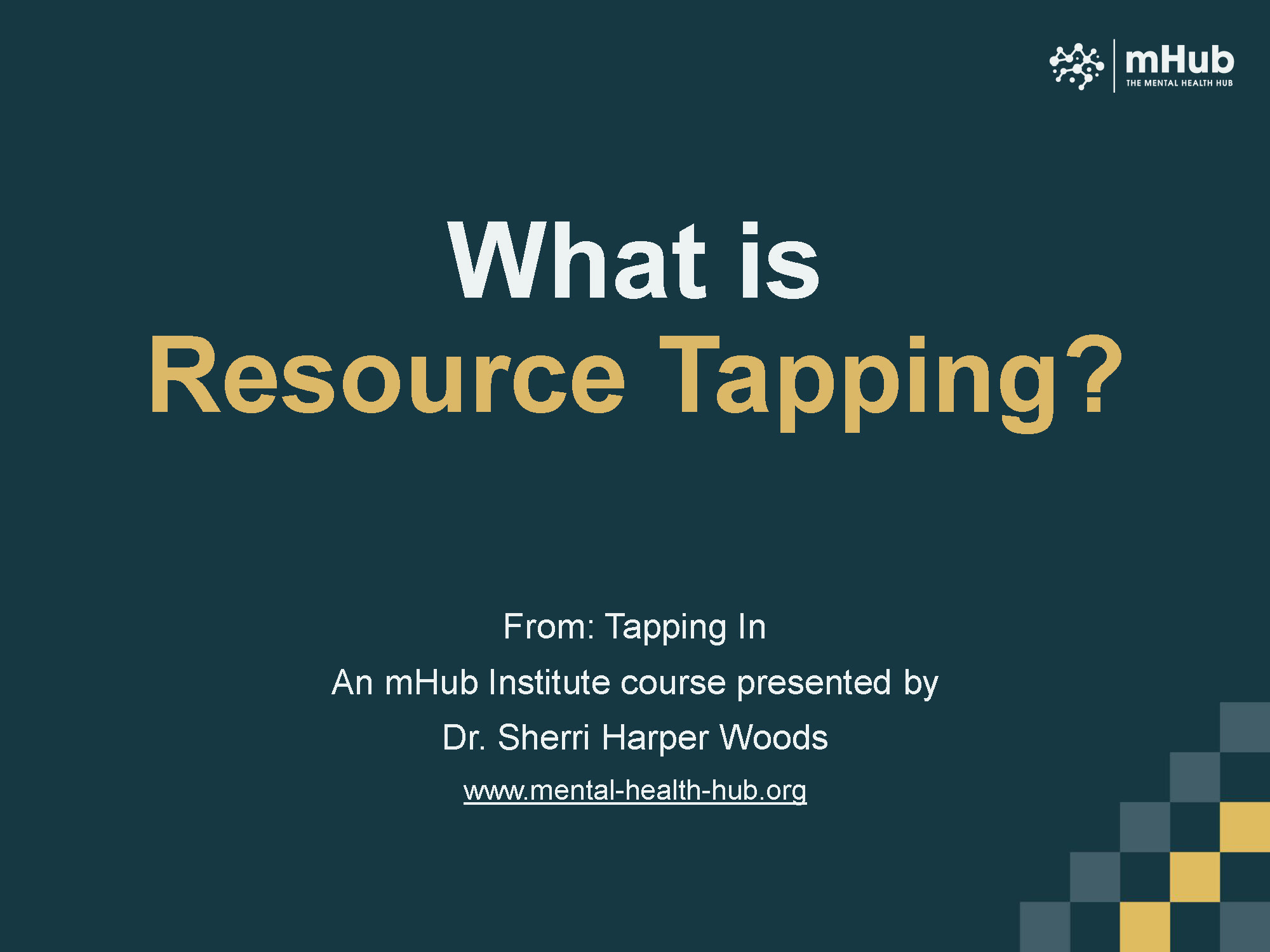 1. Introduction
This module examines the theoretical foundation of Resource Tapping, defines key terms, introduces the 6 principles of Resource Tapping, and showcases how to tap.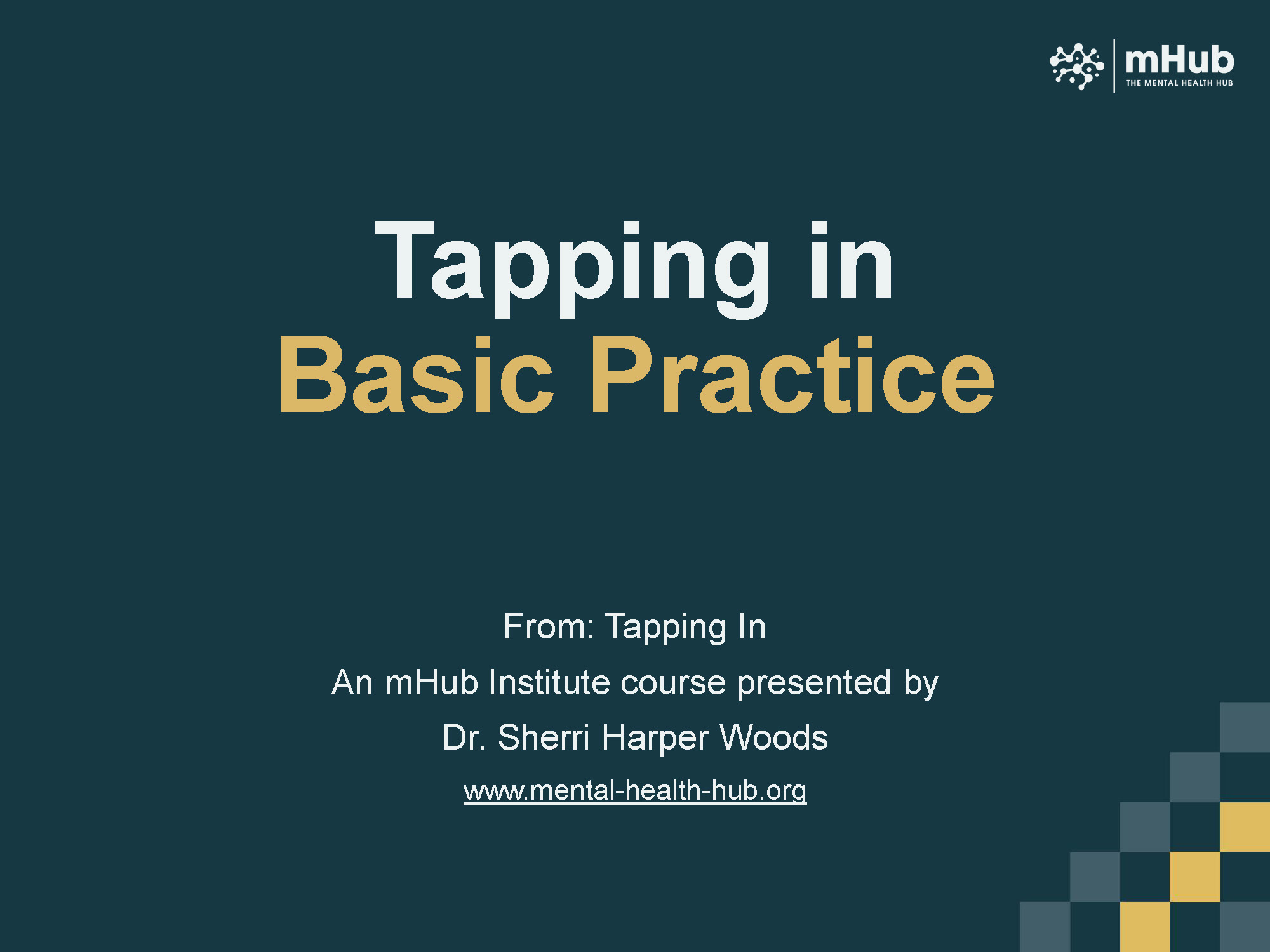 2. Tapping in Basic Practice
In this module, you will learn how to apply Resource Tapping in basic practice. The introduction of Tapping basics focuses on practical considerations about how and where to tap.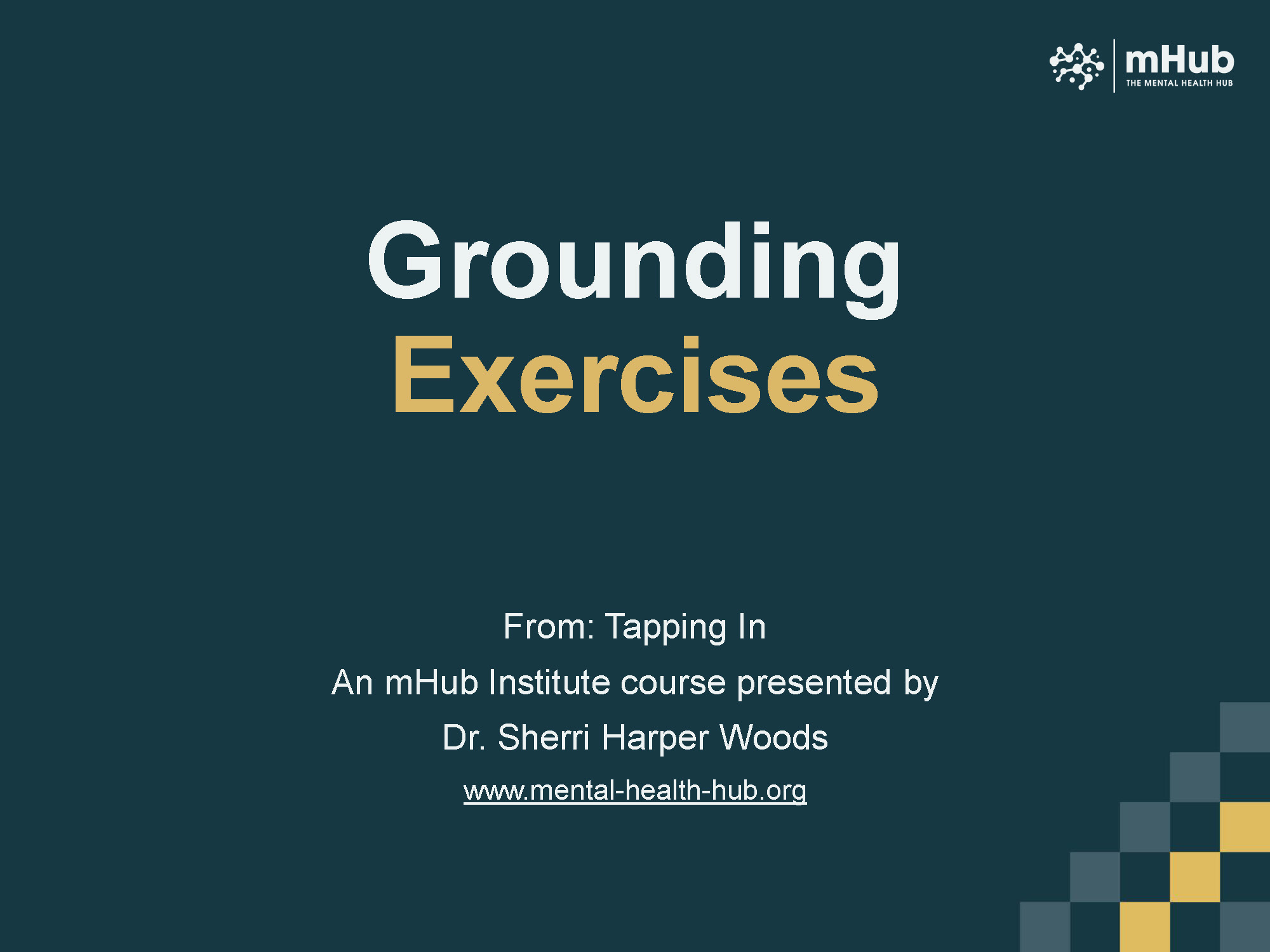 3. Grounding Exercises
This modules introduces several key grounding exercises. You will study the Five Count Breathing technique, the Awareness technique, the Butterfly Hug, and the Name 3 Things technique.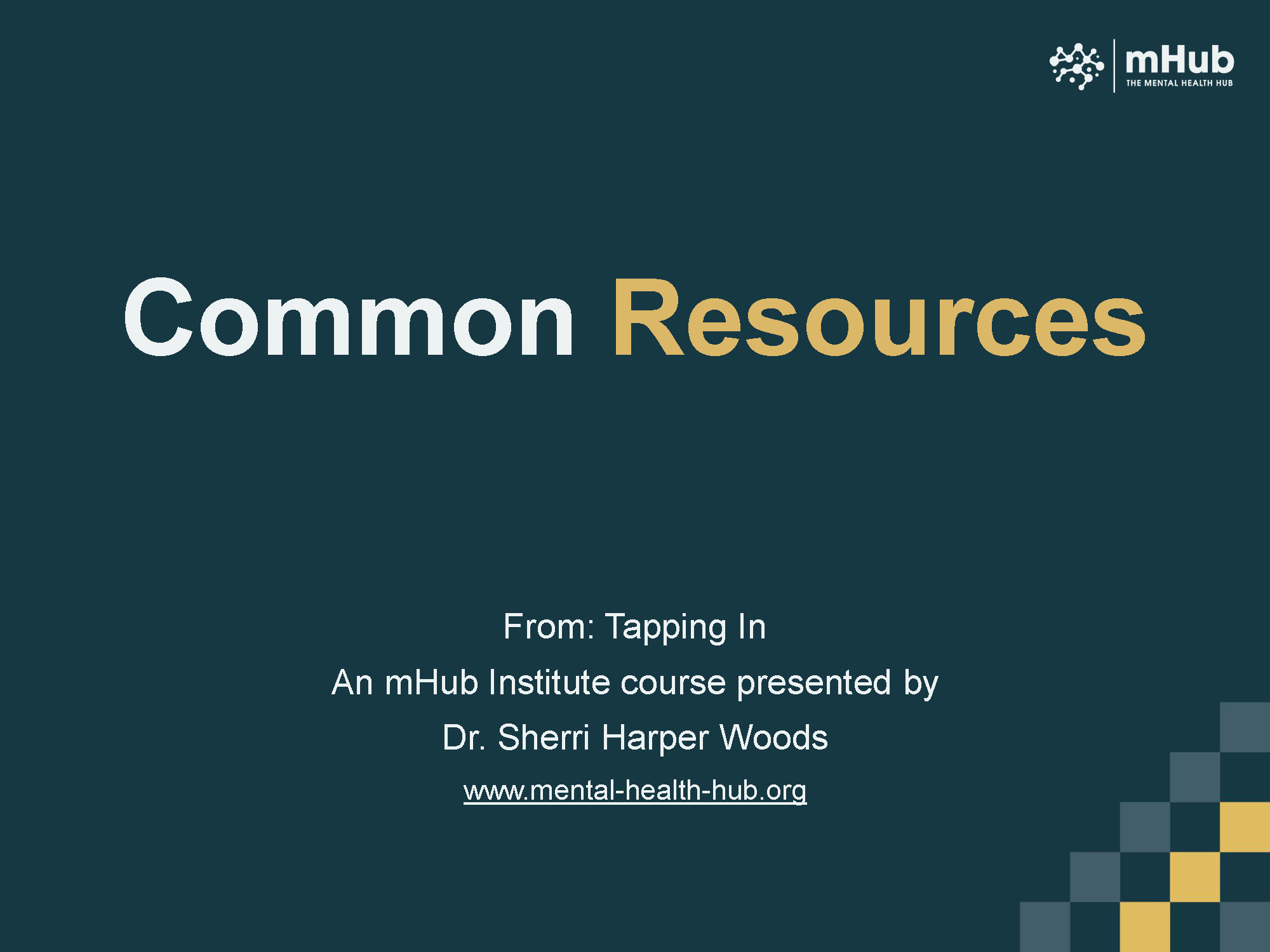 4. Common Tapping Resources
In this module, you will learn about the importance of five key elements - safe place, nurturing figures, protector figures, container, and light stream.
Similar Courses
The following courses might also interest you.
EXAMPLE